One of the most crucial aspects of any agricultural and public space work is grounds maintenance. From pasture topping to groundskeeping staying on top of the ever-growing (literally) list of jobs is hard when you're not using the right tools for the job. Major, a world-leading brand, understands this and has created a range of tractor-mounted mowers and mulchers perfect for the job. No matter what you're cutting, trimming or shredding there's a Major mower to make the job as easy as possible.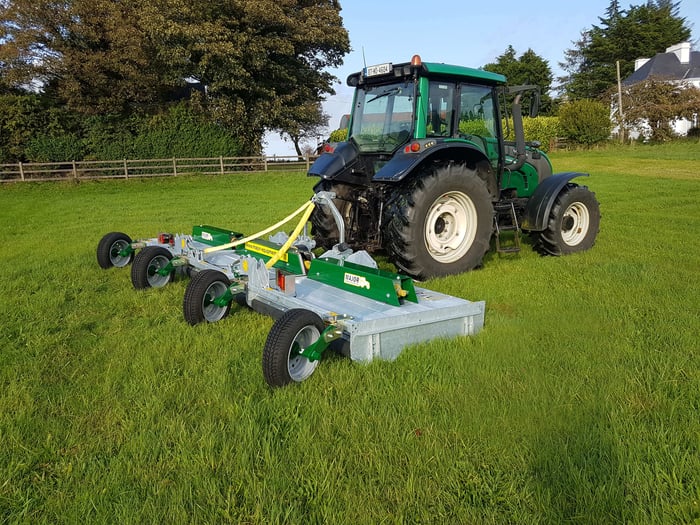 Eoin Murphy (of Major Equipment) explained the selection process for Major's distributors, stating that "it's important that we work with companies who reflect our passion for delivering top-class customer [service] along with innovative machinery". This is exactly why AgriQuip couldn't be more excited to share with you the Major Mowers range as we become the exclusive New Zealand distributor of their range!
In the spirit of making things hassle-free, we'll be outlining the Major range and highlighting their key applications so all of the information you need is right in front of you. From fairway mowing at golf courses to pasture management using the topper mowers, these machines have a wide range of applications. Let's explore the range below!
Cyclone Shredder
Major's award-winning Cyclone Shredder boasts many incredible qualities including efficiency, durability, and reliability. This rotary mower is award-winning for a reason! With such features as a minimum 25% saving in power consumption and fuel costs (as opposed to a similarly sized flail mower) and a unique 'blender' double-chop blade system for maximum mulching and shredding, this machine not only increases your productivity but decreases your running costs. The Cyclone Shredder is designed for the toughest environments and has various applications from forestry margin management to sensitive environmental scrubland control.
These mowers are constructed of high-performance Strenx™ 700 MC structural steel and Hardox® 450 abrasion-resistant steel for the under sole discs making it 2.5 times stronger which ensures the mower has a long wear life. Alongside this, it is a low maintenance machine with fewer wearing parts than a flail mower.
Centre Mounted Topper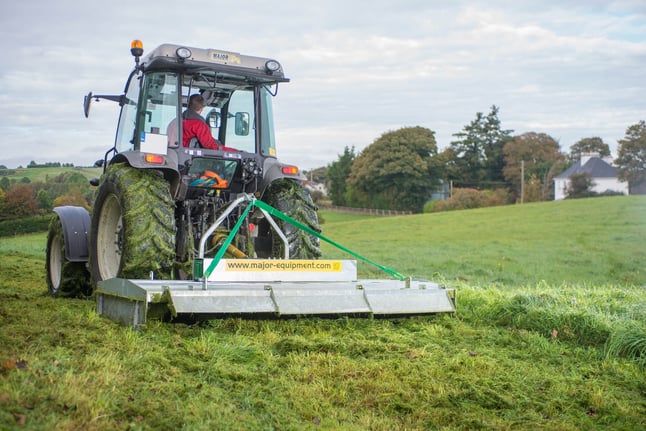 If optimising efficiency is a priority for you, the Centre Mounted Topper may just be the mower of your dreams! The centrepiece of this machine lies within its 3.0 metre topper (2.8 m cut) which is fully galvanised and features extremely heavy-duty gearboxes - there's no better combination for quick and intensive use.
It is another low maintenance machine with no belts or pulleys and has a twin cut swinging blade system so that no piece of land goes untouched. For best power transfer, a shear bolt PTO shaft is supplied. Light scrub, pasture, and paddock are it's specialities, however as a fully gear-driven machine with high-speed rotors and twin cut swinging blades, there is almost no job this mower can't tackle.
CS Pro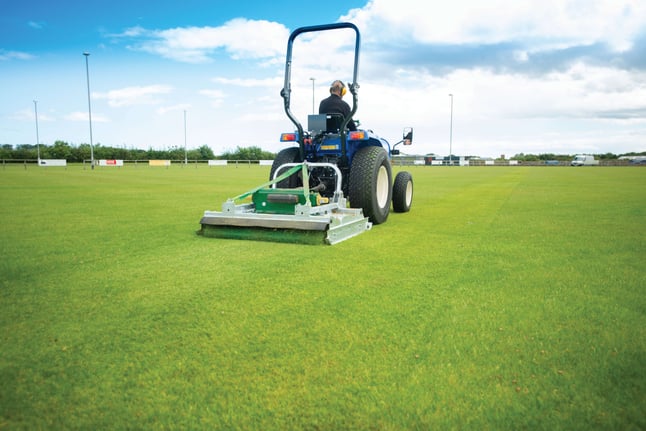 Major's patented double-chop blade system strikes again in the CS Pro for maximum mulching and shredding as well as requiring significantly less HP than it's flail mower counterpart. One word to describe this mower is multi-purpose - it's perfect for maintaining dense vegetation (even under hedgerows), long grass and estate lawns, orchard floor grass on vineyards, and fine turf. This mower has a hot-dip galvanised finish providing strength and durability, it's low maintenance, and has a heavy-duty full-length rear roller. To make this mower even more versatile, you can order it to be either front or rear-mounted! When you have a variety of landscapes to tend to, the CS Pro is the one to call on.
Swift Roller Mower (Rigid Deck, Three Point Linkage)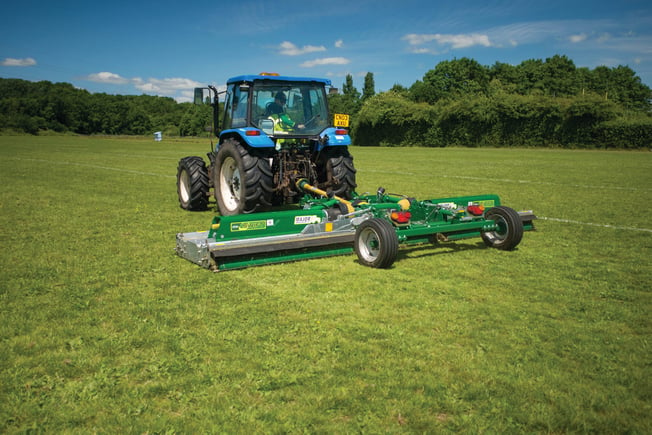 Speaking of multi-purpose, the Swift rigid deck roller mower can also claim this title. This mower can navigate difficult terrain while providing an outstanding quality of cut. Another classic Major quality is that this mower is manufactured in Strenx™ 700 MC high-strength steel, which has been galvanised to ensure the highest level of durability and that the machine holds its value.
The Swift roller mower also has a gearbox driveline which eliminates the problems associated with belt-driven mowers - the engineering is uncompromising. This roller mower will offer an immaculate finish every time and has various applications such as educational establishments, parks and recreation, sports fields, and more!
Swift Roller Mower (Winged, Three Point Linkage)
Another variation of the Swift roller mower is the winged version. The entire Swift range is geared towards delivering a perfect cut, regardless of unfavourable weather conditions. However, the key difference between the rigid deck mower and the winged mower is that the Swift winged roller mower provides the essential after-cut appearance. It's the 60mm blade overlap paired with the high blade tip speeds that guarantee a consistent and professional finish.
Again, this mower is built using Strenx™ 700 MC high-performance steel which (as mentioned earlier) has many benefits. This mower is perfect for use on airfields, racecourses, polo fields, parks, and more. While this is a large machine, the wings compact into a manageable 1.9m transport width so that you can access narrow spaces. In addition, the three-point linkage system enables simple towing and safer transport by allowing close attachment to the tractor.
Swift Roller Mower (Trailed)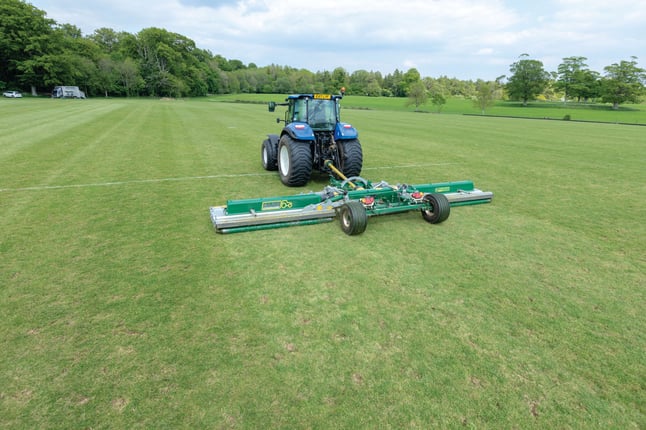 Since the Swift roller mower is such a stand-out machine, why not have three variations? The third is the Trailed Swift roller mower. This machine boasts all of the amazing features and qualities of the above Swift roller mowers in the range including the Strenx™ 700 MC galvanised structural steel, and more! This roller mower in particular is engineered to exceed expectations around maintenance of vast areas of grass, turf farms, sports fields and pitches.
Contoura Mower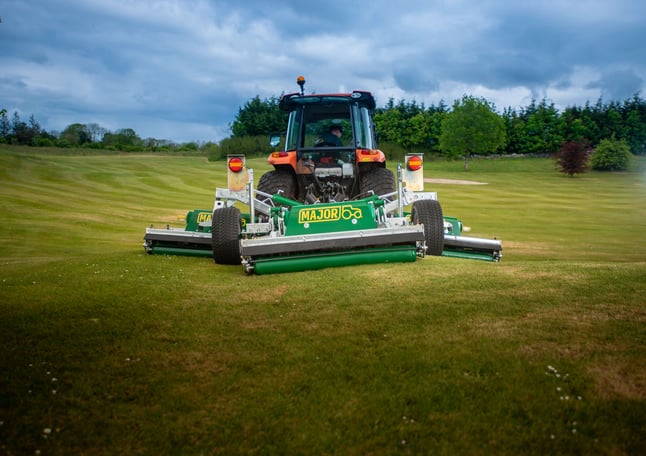 A contour is defined as the edge that defines a shape or object and this is exactly the Contoura Mower's designed purpose; to define the shape of your terrain. This durable mower has a robust frame paired with three mowing decks which allows the machine to contour the grounds, gliding over any undulations, to provide an even and unmatched quality cut. The Contoura Mower can be tailored to your ground specifications with a cutting height that can be adjusted from 10-110mm.
Much like the rest of the Major Mowers family, this mower is manufactured using Strenx™ 700 MC high-strength steel that is fully galvanised, so you can trust the durability and longevity of the machine. To emphasise their confidence in this machine, Major offers a 3-year warranty with every purchase of this mower!
As you can see, we weren't exaggerating when we said that Major's mower range has something for everyone's needs! Two key elements across all Major mowers is their durability and precision of cut. This, matched with the shift towards reduced energy consumption, truly puts Major's mowers ahead of any comparable machines. As John Murphy emphasises, "Technology in agriculture is going to bring enormous benefits to our industry" and this is showcased in Major's top-notch product range.
If you're considering increasing efficiency with a new mower or upgrading from a basic tractor mower, get in touch with the team at AgriQuip to discuss your ideal solution. Otherwise, to learn more about this range, simply click the image below to download the Major Mowers brochure.