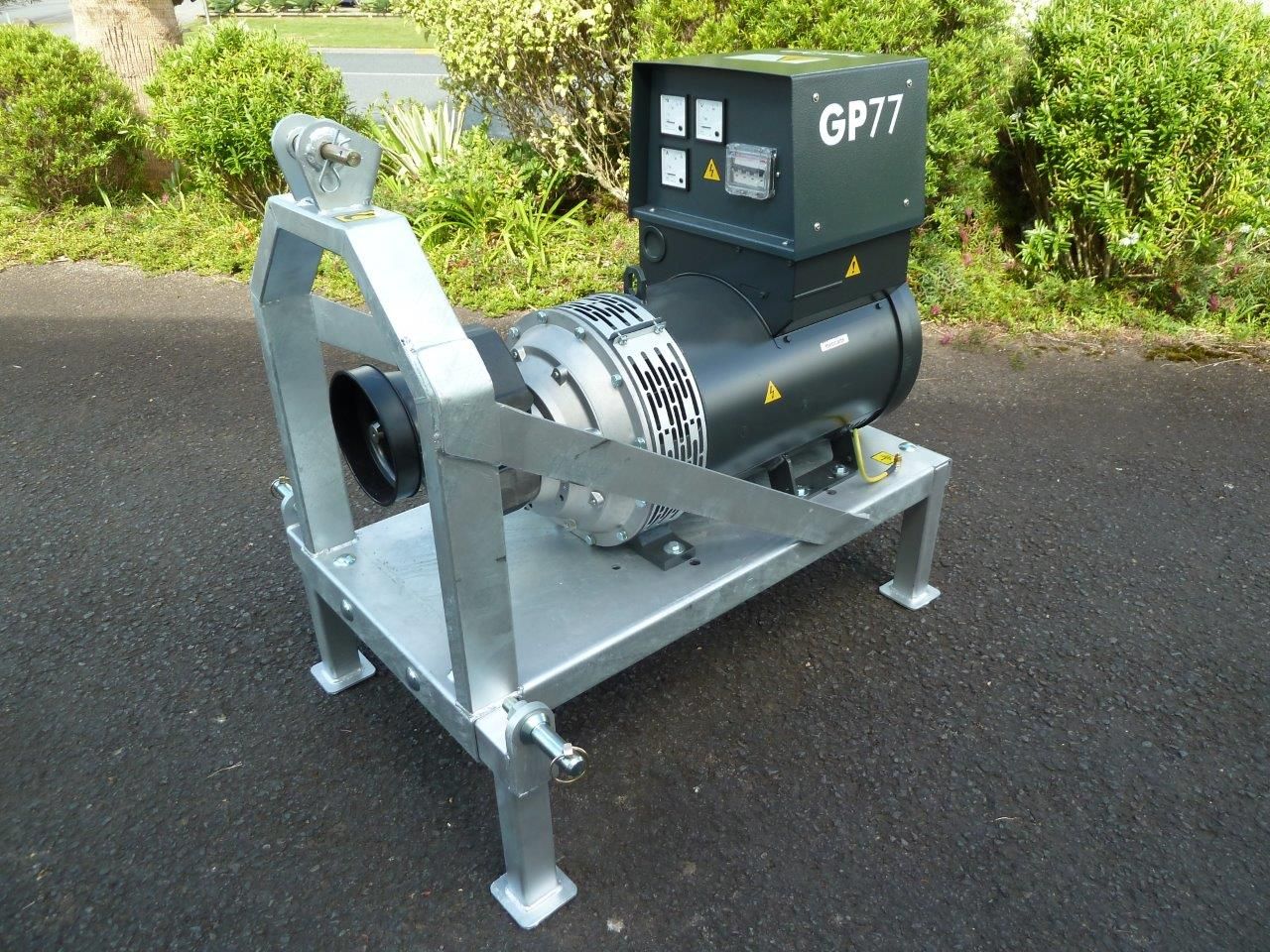 POWER GENERATION SOLUTION
PTO Generators
Agriquip PTO Generators offer a cost-effective, top-quality power generation solution for your emergency power needs.

The advantage of the PTO generator is that it does not have another diesel engine to maintain - your tractor provides the motive power to run it and seeing as you probably already have a tractor, why go to the unnecessary expense of buying and maintaining another engine... Why not use your tractor?
Heavy-duty and oil-filled gearbox.
Mecc alte 4 pole alternator
Providing more accurate power delivery.
Wiring to NZS3000 standard
3 phase protection mccb and single-phase protection mc.
Quality Italian step up unit.
Ensures good visual clarity from the tractor seat.
1 x single & 1 x 3 phase socket
Meeting NZ Standards for electrical socket outlets.
kVA PRIME
kVA STANDBY
TRACTOR SIZE (approx)
TRACTOR SIZE (approx)
70 - 90 HP
TRACTOR SIZE (approx)
80 - 100 HP
TRACTOR SIZE (approx)
110 - 130 HP
TRACTOR SIZE (approx)
130 - 150 HP
TRACTOR SIZE (approx)
140 - 180 HP